Introduction
In the first two articles on Online Music Jam, I shared our experiences with regards to finding and setting up the right hard- and software configurations and jam remotely across the Internet, even in totally private sessions.
In this third part of the series, I would like to share a tool called "Notetracks" that is extremely helpful when it comes to music production or collaboration with your bandmates across different locations.
Prior to the Corona pandemic, loads of music was already being created via long-distance collaboration; but lockdowns and distancing has accelerated online music-making and increased our need for good collaborative tools.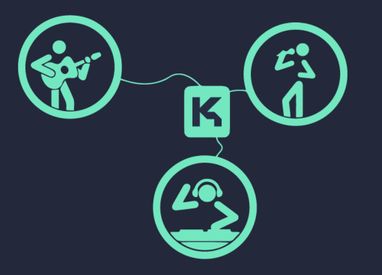 Software setup
With Notetracks, you can streamline your collaborative conversations with producers, beatmakers, mixing engineers, remixers, topline singers, session players or simply your bandmates living at other locations then you.
It helps you get closer to that feeling of being in the same room, and gives you super intuitive ways to share feedback about a recorded song project or session.
Whether you're writing a song, building a demo, working together on a song project or finalizing a mix, Notetracks lets you:
Share tracks or stems with multiple collaborators while keeping the conversation in one place.
Leave notes as you listen. If you think "oh, that drum fill into the first chorus should be louder," just write it out; your note will automatically get attached to that exact moment in the song. If your collaborators have comments, they can respond in the same thread. 
Add icons for song-form (verse, chorus, bridge, drop, outro, etc.) and instrumentation for quick visual reference.
Match audio and video if you're collaborating with a videographer, film editor, or agency.
Conclusion
Working collaboratively on joint music projects sounds great. However, sometimes it turns into a nightmare for collaborators working together across different locations and long distances. In these cases it is especially useful to streamline the communcation pathways into a single tool that is designed for this purpose.
Tags
#fantom
#fantom-6
#fantom-6-7-8
#roland
#fantomroland
#keyboard
#jam
#jamming
#jamulus
#KOORD
#jamsession
#rehearsal
#onlinemusicjam
#jamulus
#jamkazam
#sofasession
#Behringer
#XAIRXR18
#digitalmusic
#lowlatency
#latency
#realtime
#collaboration
#musicmaking
#remotecollaboration
#audio 
#musiccreation
#music 
#musicmakers
#musicproducer
#musicstudio 
#musicmaking
Links