The Project

This project was about creation of a pop song for a special event, the 25th aniversary of a marriage.
For this special and personal event, a new song should be written and produced from scratch within basically 6 weeks.
---
Creating Ideas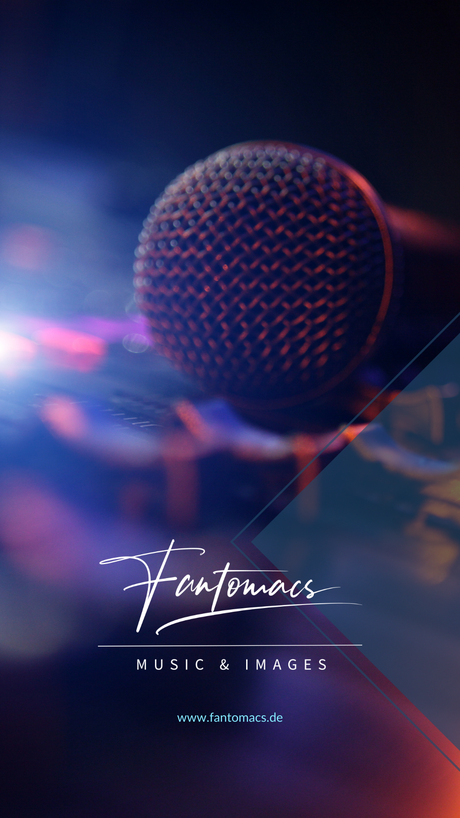 As a first step in the creative process, the vocalist was using his smart phone to collect several ideas and clips of the new song.
As a next step, he was compiling these ideas / clips and noting them down using a word processor. Along, he was giving some structure (intro, verse, refrain, bridge etc.) to the different sections of the song.
Then, he recorded a basic vocal track into Garageband on his MacBook Pro which was then shared with the keyboarder using a shared folder on the iCloud.
The keyboarder then used this basic vocal track to identify the chords and changes, as well as the basic tempo and key of the song.
---
Main creative process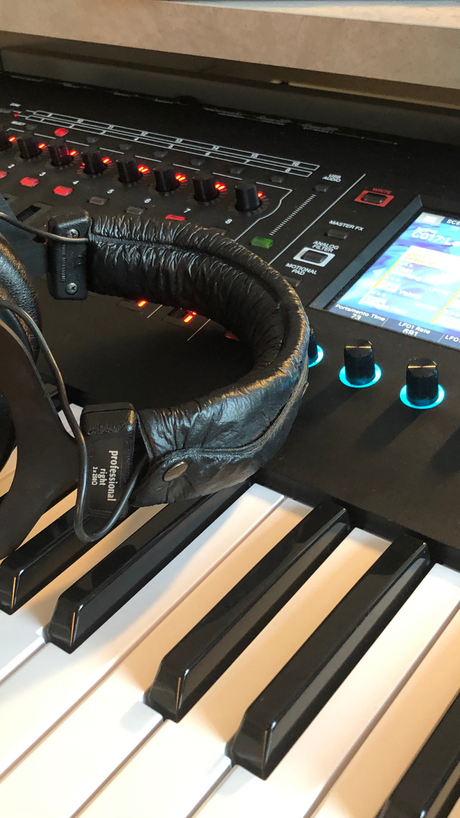 Using the Fantom-6 workstation and Garageband as a jointly used sequencer platform for song exchange, the first recordings were taken (grand piano, bass line, drums). The basic structure of the arrangement was also implemented and aligned with the vocal track.
Lots of iterations were done adding / replacing tracks or parts, adding new vocal tracks and backing tracks etc.
The most difficult part was the bridge / improvisation section. Finally, the vocal part of this section was redone along to a guitar riff (Apple loop) to better match the groove and length of this section.
Finally, a brass section was added to the final refrain in order to enhance this part of the song before the outro is again chilling down.
---
Final steps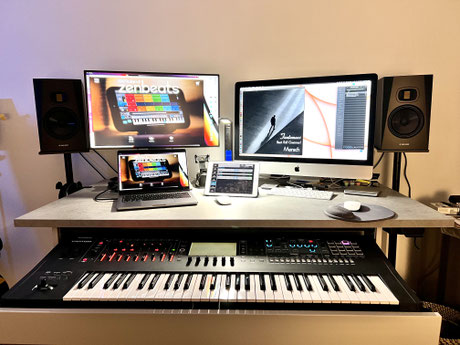 After the recording sections were finished, a couple of Jamulus/KOORD sessions were performed in order to finalize the arrangement and align on several details of the new song in an interactive way.
This paved the way to the final mixing / mastering / polishing which was done using Logic Pro X on a MacBook M1.
---
Finished song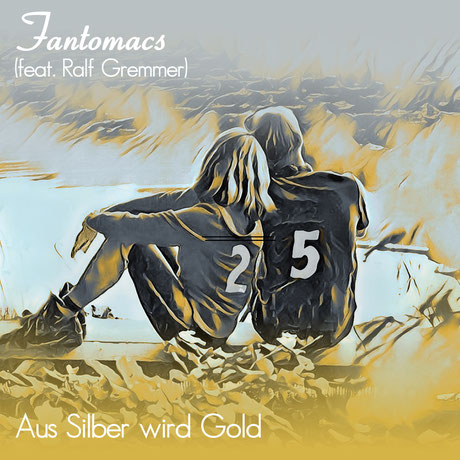 Last steps in the creative process are the creation of the respective coverart and upload to several platforms for publishing on streaming services.
The song will become available on all streaming platforms by April 29th.
Exclusively on Bandcamp and Audius, the new song is already available.
---