---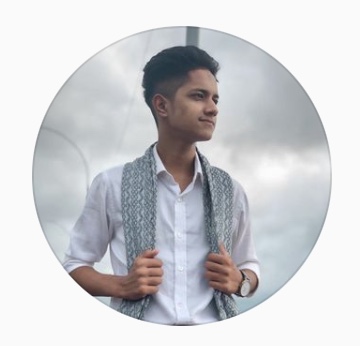 The blogger 'Nupom' recently published an exciting blog on some of my newest music releases.
"... With more exciting new coming on the way, I hope to see his name floating around a lot more. For the time being, check out Fantomacs's track 'Ataraxia' which available to stream on Spotify."
"... Ataraxia ( extended version ) by Fantomacs is an awesome instrumental music with exclusive beats on it. It feels like on sky when the music is going on. I surely recommend to use headphones while enjoying the music so the beats are clear and clear.The music is DownTempo."
---
And some more about other songs published recently ...
"... The very first song I wanna recommend is 'Aus Silber wird Gold'. This is an awesome song released by  Fantomacs and Ralf Gremmer. The music starts with a exclusive bass and beat. After that a soft drum plays comes which is really great to hear. The whole music consists of beautiful and soothing voice. Thus, I recommend you to hear the song with Headphones on."
"... Let's move into Mensch now. This song is also released by Fantomacs and Ralf Gremmer. This song is also very soothing. Starting of the song feels like a buttery Piano. The movement of the piano was melting my heart. This is definetly a masterpiece!"
"... Riding the Waves - Fantomacs and Heidi Marlen Grau , this release is also a noteable one from Fantomacs . This is a really unique release from them. A peaceful voice with peaceful instrumental sounds. It felt like the instruments wanted to express their feelings to the world."
"... Next song gonna talk about is 'Into The Light'  (extended version) , released by Fantomacs. It is a whole instrumental song. Trust me if you are having mood swings , this music is definitely gonna lift your mood up. I feel like am high on sky , riding the clouds , alone but enjoying the best company."
---
... some more blogging from Nupom ...
"... Now let's talk about an awesome release from Fantomacs which is 'By the Lake'. The song starts like a gentle breeze. It's really peaceful. The genre of the song is AMBIENT. So i would highly suggest these track for ambient lovers! And for instrumental music lovers Fantomacs released the instrumental version of 'BY THE LAKE [instrumental]'. Do check those out!"
"... Now let's move into  Alternative rock genre song. Alternative rock is a category of rock music that emerged from the independent music underground of the 1970s and became widely popular in the 1990s. "Alternative" refers to the genre's distinction from mainstream or commercial rock or pop music.
Fantomacs released two version of tracks from Alternative genre I wanna highlight now. Do hear them out but but with Headphones on for sure!
SOMETHING IN THE AIR (THE ICE DANCER) 
SOMETHING IN THE AIR [Instrumental]."
"... Other than that Let's talk about 'Strange Phantasm remixed'. It is a remixed version so it will be obviously spicy. This track is perfect for chilling alonbe. When i heard it i felt like to dance alone. The genre of the track is kind of Cool Jazz. So it is really jazzy! check it out from link below."
---