---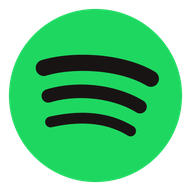 The blogger 'Nupom' published an article about FANTOMACS new music in one of his most recent blog posts.
"Presenting you our very own and known  JOERG PETERS specially recognized as FANTOMACS. We all know how special artist FANTOMACS is ! We talk about beauty with brains but why not talk about hardwork with by born talents. Just like this we got our individual  FANTOMACS who is really hardworking besides his talent. I really believe a hardworking person's effort can never go in vain. This is one of the major reason why my audiences love FANTOMACS and his works. His success is his effort. 
Over the past 8 year he had been working really hard all the years long . He released uncountable numbers of tracks and numerous albums. Most of the releases are on hit! We recently talked about SO PURE album. All of the 9 songs on the album hitted crazily. Credit goes to you guys. Thanks for the love to him. Good news comes here for fantomacs lover. He is releasing a brand new album on 22 September. We will talk about that later. 
As we know FANTOMACS is really hardworking and dedicated artist,that's why we all love him. We really need to boost his work for new album as a gesture of well wish. For that let's follow him on Spotify ."
---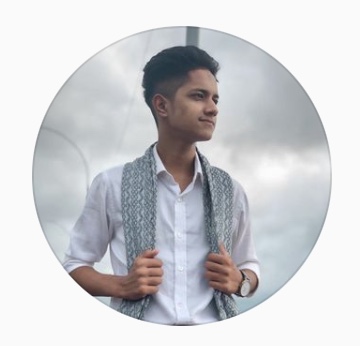 The blogger 'Nupom' recently published an exciting blog on some of my newest music releases.
"... With more exciting new coming on the way, I hope to see his name floating around a lot more. For the time being, check out Fantomacs's track 'Ataraxia' which available to stream on Spotify."
"... Ataraxia ( extended version ) by Fantomacs is an awesome instrumental music with exclusive beats on it. It feels like on sky when the music is going on. I surely recommend to use headphones while enjoying the music so the beats are clear and clear.The music is DownTempo."
---
And some more about other songs published recently ...
"... The very first song I wanna recommend is 'Aus Silber wird Gold'. This is an awesome song released by  Fantomacs and Ralf Gremmer. The music starts with a exclusive bass and beat. After that a soft drum plays comes which is really great to hear. The whole music consists of beautiful and soothing voice. Thus, I recommend you to hear the song with Headphones on."
"... Let's move into Mensch now. This song is also released by Fantomacs and Ralf Gremmer. This song is also very soothing. Starting of the song feels like a buttery Piano. The movement of the piano was melting my heart. This is definetly a masterpiece!"
"... Riding the Waves - Fantomacs and Heidi Marlen Grau , this release is also a noteable one from Fantomacs . This is a really unique release from them. A peaceful voice with peaceful instrumental sounds. It felt like the instruments wanted to express their feelings to the world."
"... Next song gonna talk about is 'Into The Light'  (extended version) , released by Fantomacs. It is a whole instrumental song. Trust me if you are having mood swings , this music is definitely gonna lift your mood up. I feel like am high on sky , riding the clouds , alone but enjoying the best company."
---
... some more blogging from Nupom ...
"... Now let's talk about an awesome release from Fantomacs which is 'By the Lake'. The song starts like a gentle breeze. It's really peaceful. The genre of the song is AMBIENT. So i would highly suggest these track for ambient lovers! And for instrumental music lovers Fantomacs released the instrumental version of 'BY THE LAKE [instrumental]'. Do check those out!"
"... Now let's move into  Alternative rock genre song. Alternative rock is a category of rock music that emerged from the independent music underground of the 1970s and became widely popular in the 1990s. "Alternative" refers to the genre's distinction from mainstream or commercial rock or pop music.
Fantomacs released two version of tracks from Alternative genre I wanna highlight now. Do hear them out but but with Headphones on for sure!
SOMETHING IN THE AIR (THE ICE DANCER) 
SOMETHING IN THE AIR [Instrumental]."
"... Other than that Let's talk about 'Strange Phantasm remixed'. It is a remixed version so it will be obviously spicy. This track is perfect for chilling alonbe. When i heard it i felt like to dance alone. The genre of the track is kind of Cool Jazz. So it is really jazzy! check it out from link below."
---
... Nupom wrote about my ambient music releases ...
"... Now for Ambient lovers, our very own upcoming one of the best artist Fantomacs brings up several releases from Ambient Genre. His releases feels like treatment of depression. It feels like am being ambient myself. Every bit of the musics are enjoyed to the full. Am sure these releases are gonna be your favourite."
---
... Nupom wrote about my house and EDM releases ...
"... Fantomacs released some tracks of this awesome genres which is literally treat to the ears. Do check them out ..."
👉 BOTTOM MERCY
👉 WHEN THE BEAT DROPS OUT
👉 MY LOVE
👉 IT'S NOT ENOUGH
---
Recently, the new album 'So Pure' was released and Nupom adressed this in his blog as follows ...
"FANTOMACS" is well known to us because of his previous albums and releases. He has been producing outstanding tracks with mixture of ambient & chillout songs combining jazz, soul, and even funky elements. Fantomacs, who was born in Berlin and now resides in Switzerland, has had a number of new releases during the past eight years, including singles, EPs, and albums. His music blurs the lines between the electro, ambient, and chillout genres while also incorporating jazzy and occasionally funky components into inventive grooves. As "featured guests," other accomplished musicians make an appearance and contribute to the tunes. 
The reason why I am here today is with a good and peaceful news ofcourse, our very favorite artist FANTOMACS released his third album 'SO PURE' which is well thought-out diversity and harmonious vocal collaborations, which does not join the endless series of interchangable chillout and electro samples that seem to appear every month. The reason I said FANTOMACS can give you good vibes to your day is when he was planning for the tracks, his mind was full of getting audiences satisfaction. He believe with the lovely mix of these tracks it will be a perfect evening rather not boring.
Fantomacs brought us tracks from various genres so that we can get taste of every field.We can hear tracks from Disco, Trance, House, Ambient , Groove , Electro , Chillout Jazz, Funk , Rock/Pop."
---